I've been struck with a serious case of shoe fever lately. I've always been more of purse-kinda-gal, daydreaming of Chanel 2.55s and Fendi Peekaboos, but recently my inner Carrie Bradshaw has been showing a lot more. Of course I've always admired beautifully designed shoes, and especially the women who can manage to actually move their feet in these crazy ass creations, but I've just not personally ever drooled over a pair of Louboutins. The thing is, I look unbelievably awkward when I try to walk in heels, or at least that's how I feel. I never wore heels when I was growing up because I'm so tall (don't get me wrong, I absolutely lovelovelove being tall!) so I'm just simply used to wearing flats or a 1 inch heel boot, at maximum. The boldest move I make in the heel front is to wear a pair of comfy wedge heels.
Anyhoo, times are a-changing as Bob Dylan once said, and I surprised myself a few weeks back when I bumped into
this
gorgeous pair of black suede heels at Zara while out shopping with a friend (who happens to be fabulously tall herself, over 180 centimeters at least, and she always wears heels...) and actually bought the pair! Ever since I've been prancing around my bedroom in heels, dreaming of the dry and sunny spring days to come.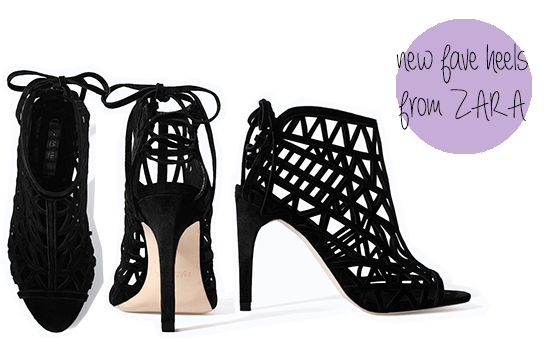 After receiving these beauties, I've found myself increasingly starstruck by beautiful shoes I see on other women; on the street, at parties, and mostly on the internet. I absolutely adore
Blair Eadie from Atlantic-Pacific
, and I've seen her and bunch of other bloggers wear
this amazing pair of Bow Pumps by Aminah Abdul Jillil
. They are simply gorgeous, no other word for them! The colourful ones are beautiful obviously, but personally I adore the black ones – they remind me of something that a 21st century Holly Golightly would wear while having breakfast at Tiffany's. They've definitely skyrocketed straight to my top 10 wish list for 2014!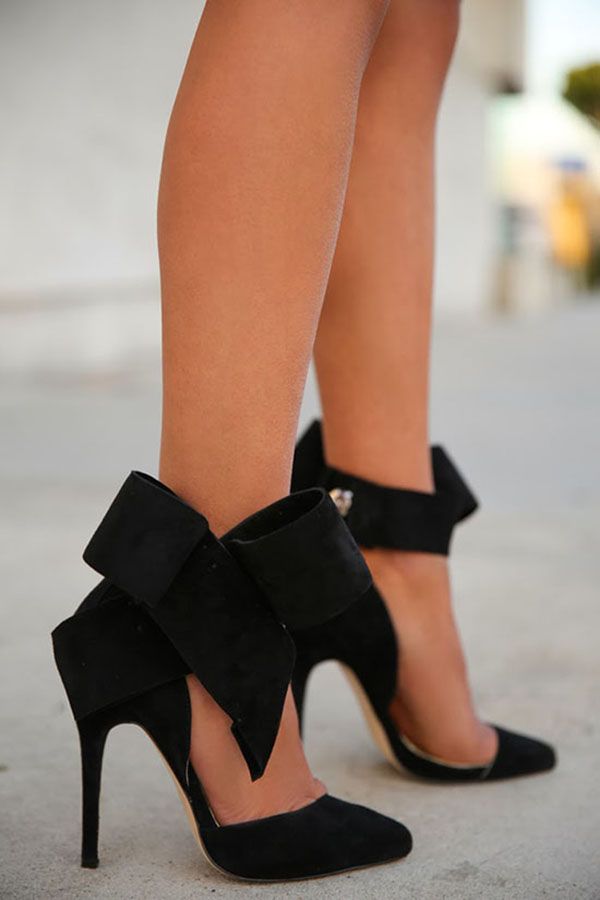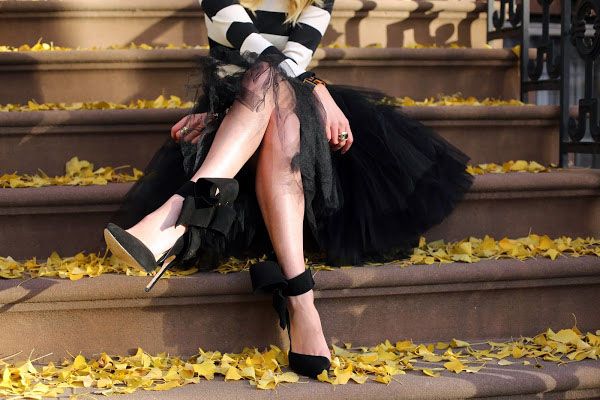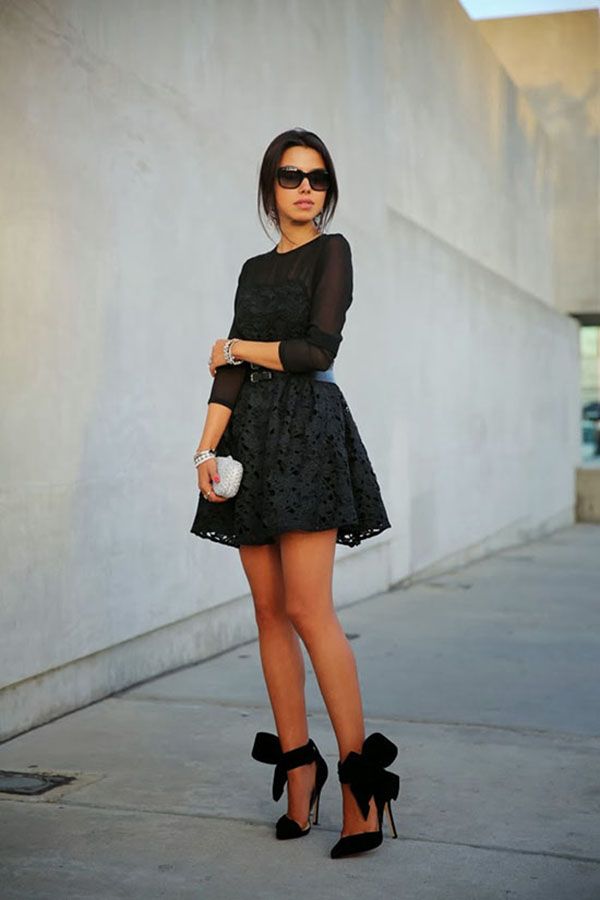 Photos Atlantic-Pacific and Vivaluxury