Sorry I've been AWAL for a while, just been reaaally busy with uni, work, and life in general. I'm not complaining though, a busy bee is a happy bee, as long as the bee is doing things the bee loves. For the record, I have no idea whatsoever why I'm talking about bees right now, it's still too early in the morning for me at 2PM I guess, heh. Anyways, I went to London Fashion Weekend last week and snatched this amazing coat from one of my favourite brands,
Muubaa
. They do a lot of cool stuff with leather and fur, and were my main reason to attend the event to begin with.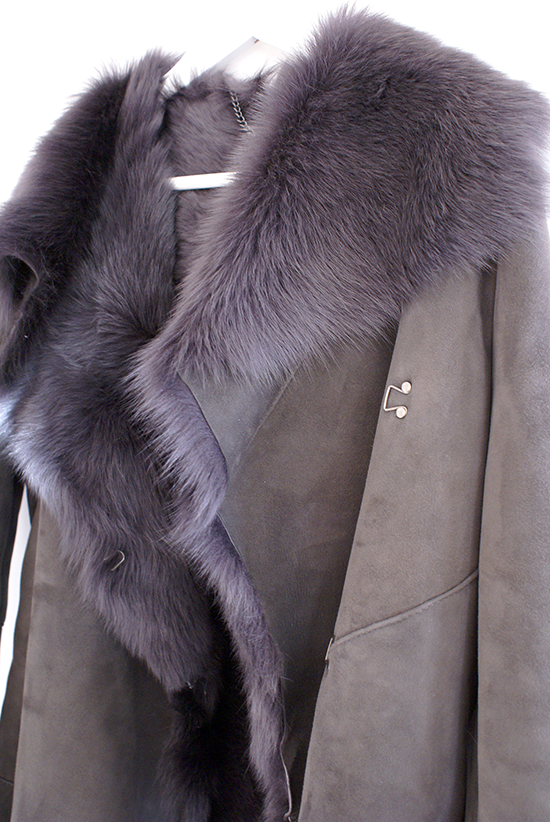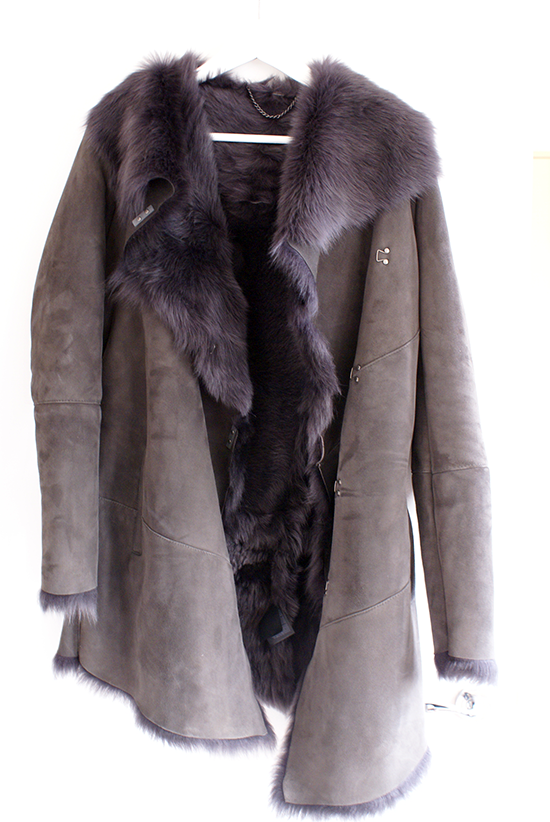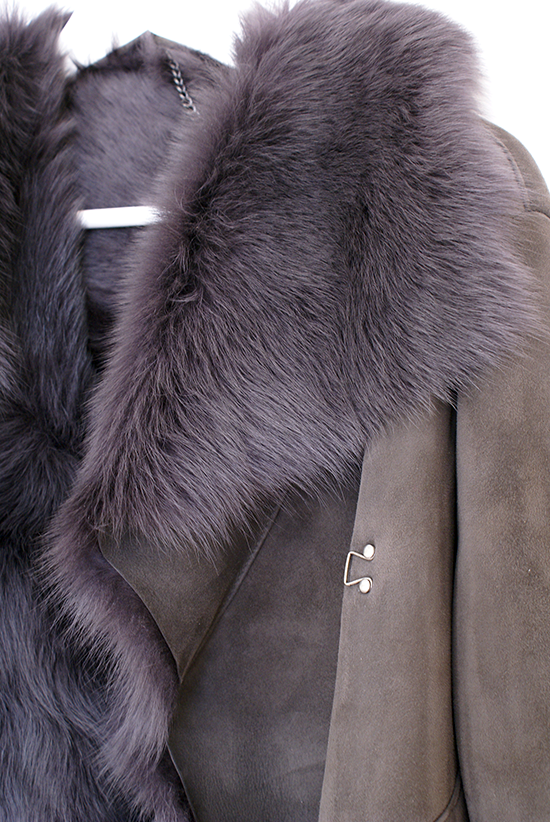 The coat is 100% sheepskin, so it's incredibly warm and soooo soft. The sheepskin is dyed, and I love how the colour of the skin changes hue in different lights – going from dark to light grey, blue, and even purple. Such a classic piece, I'm so excited and can't wait to wear it!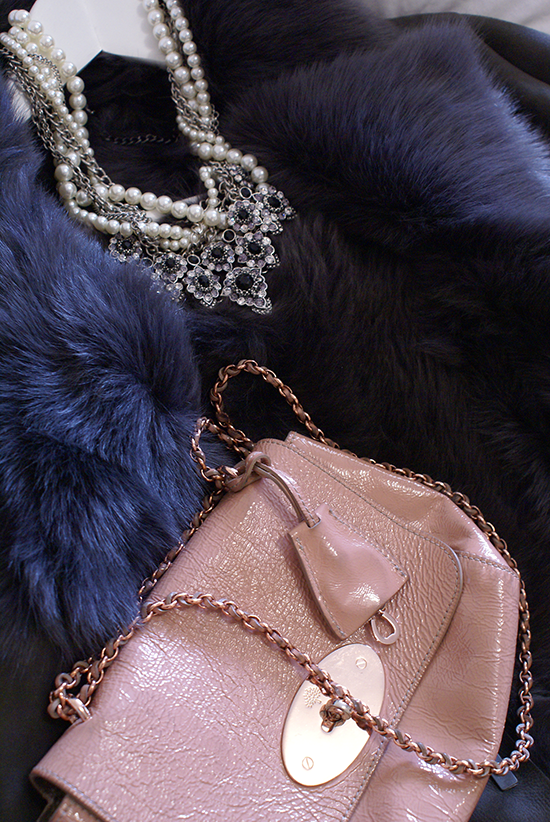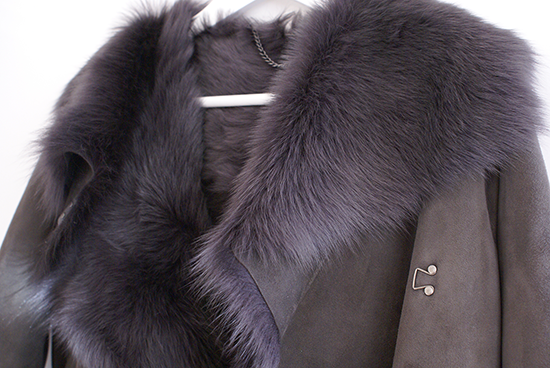 I think the RRP for this one was around 2000 pounds but I snatched mine at a handsome LWF discount. I'd originally picked out a totally different leather/fur trim jacket but due a small hiccup, that one slipped my grasp. In the end though, I think this coat is actually a lot better choice than the one I had in mind. Sadly, the weather in London has been getting so warm (well not sad really, SPRING!) these past days I think I'll have to pack up this beauty for next winter. At least I'll have something extra special waiting for me took keep me warm!