Aah it's been a crazy few weeks. I had my parents over from Finland last week, which always adds its own fear factor to the general equation. I mean, I 100% look up to my parents and respect them, but somehow when they're around, silly things keep happening. Super hard to explain but my mother in particular is such a classic blond woman. Extremely intelligent – but just completely bonkers when she's on vacation, bless her heart.
Every time they visit we always try to find something new to do and explore in London, but lately that's been getting a bit tricky since they do visit me quite often. I know there is soooo much to do in London that they've never experienced, but somehow taking them to a rave in a dodgy warehouse just doesn't seem right. So this time around we decided to do something a bit more sophisticated, and headed to the Royal Albert Hall to see Puccini's opera La Bohéme. I'm not a fan of the opera by a long shot, but was seriously surprised by how much I actually enjoyed myself! We scored the best seats in the house, the music was beautiful, the orchestra was amazing, not to mention the actors/singers (not sure which term is the right one here?). There's no point in me explaining the story, all I'll say that I was completely captivated by the story for 2,5 hours, and cried my eyes out in the end. Seriously guys, if you are in London, go check them out.
My dad quickly captured my look for the day, and that's Royal Albert Hall and Royal Albie himself on the background!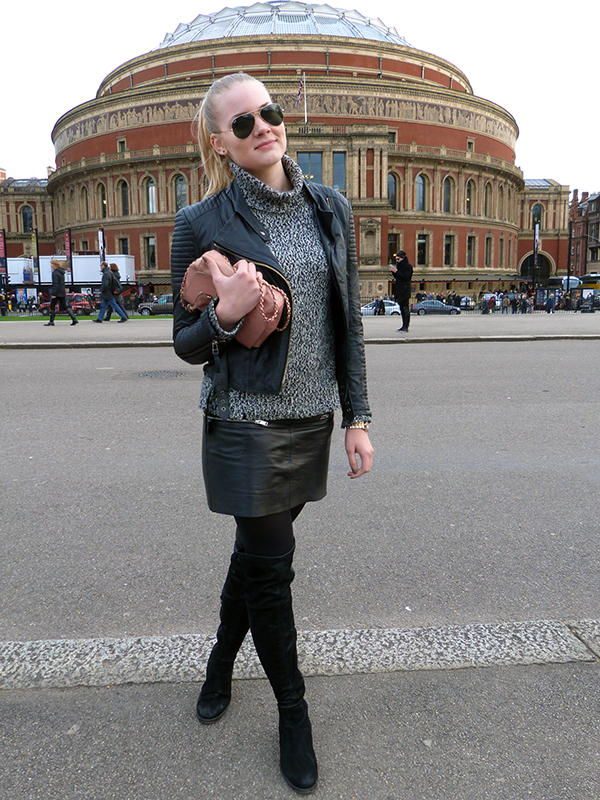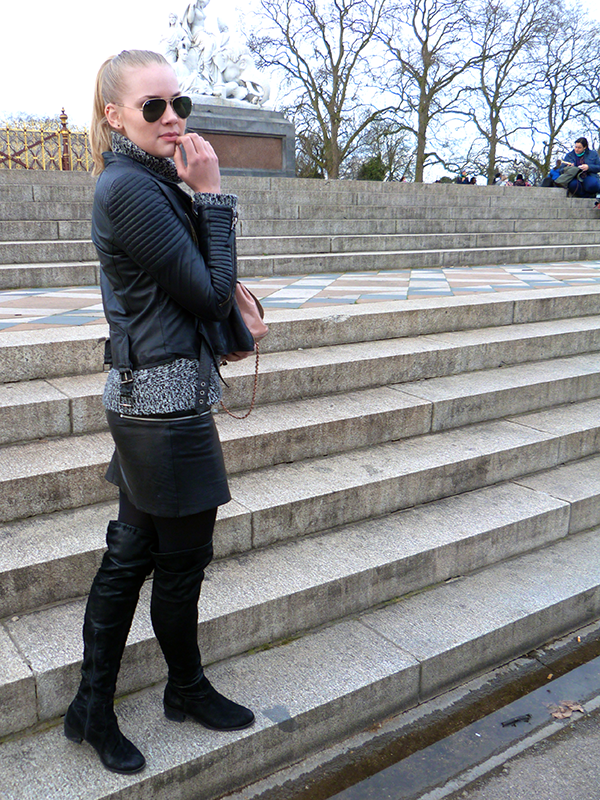 Leather jacket & skirt Zara/ Shoes Aldo/ Turtle neck jumper: Karen Millen /Sunnies Ray-Ban