Honestly, is there a better feeling in the world than coming home?
I decided to take a few days off from the London-craziness to spend some well-deserved quality time with my family and friends in Finland during Easter. I absolutely lovelovelove having friends all around the world, and all around Finland as well. I feel like I have several homes in different parts of the world thanks to people I love; my home is where my idiots (=friends) are.
I landed in Finland on Wednesday, and stayed the first night with
Katri
in Tampere. We'd planned to have a little girls' night out with her,
Kaisa
, and one of their friends from school. Our plan of action for the night was to start off with some pre-drinks and loads of Finnish goodies at Katri's place, and then to explore Tampere's night, as I've never gone out in Tampere and hardly know the city. Girls' night outs are one of the best things in the world as literally anything could happen, like Ellie Goulding once (or twice) said. We ended up playing drinking games in the bar, which naturally meant that Katri had to do some casual somersaults across the bar floor, I did a split on a bar table, and one of the guys, who was given the priviledge to join our little game, had to do push ups on the same table, while another guy licked 3 random girls' faces. Needless to say it was obviously a massive night - one that I'll remember to reminisce during the toast I'll give at Katri's wedding next summer ;)
And of course when you put 4 tipsy girls in a room together with a camera, there's going to be photographic evidence...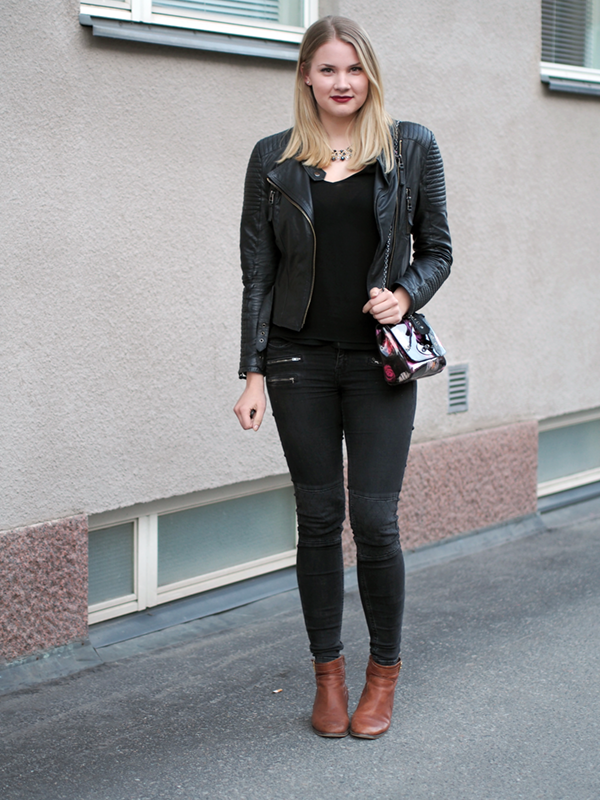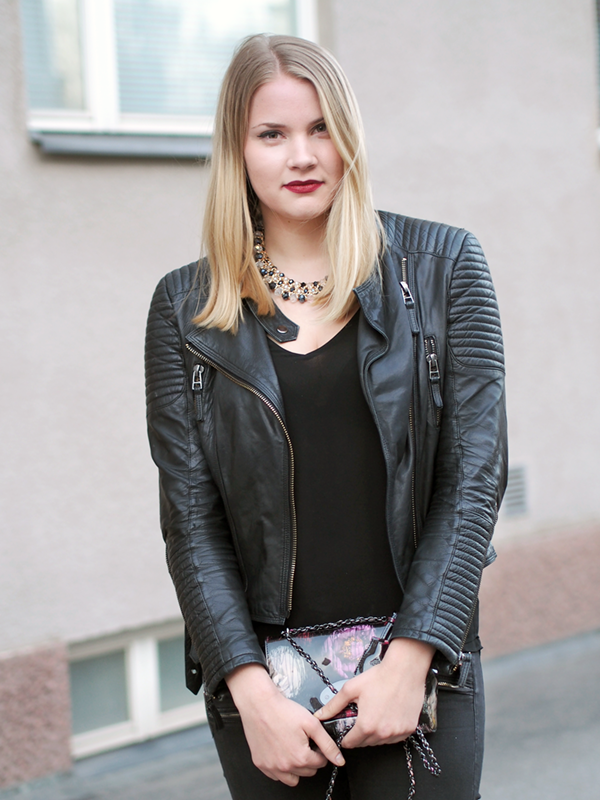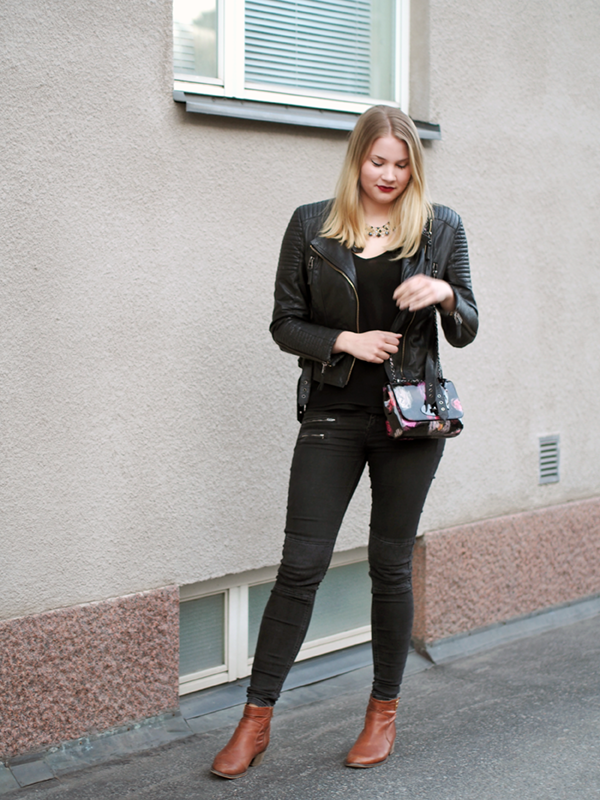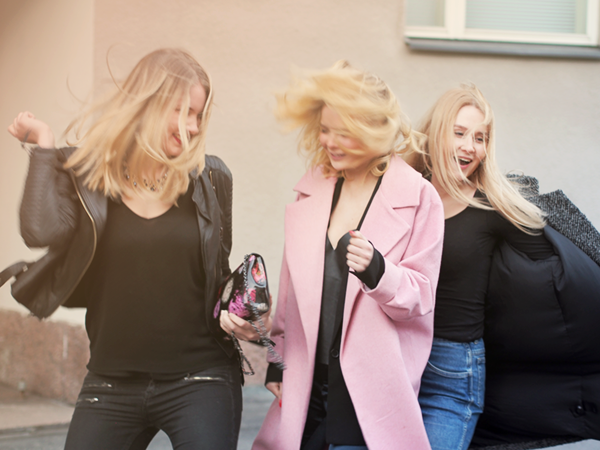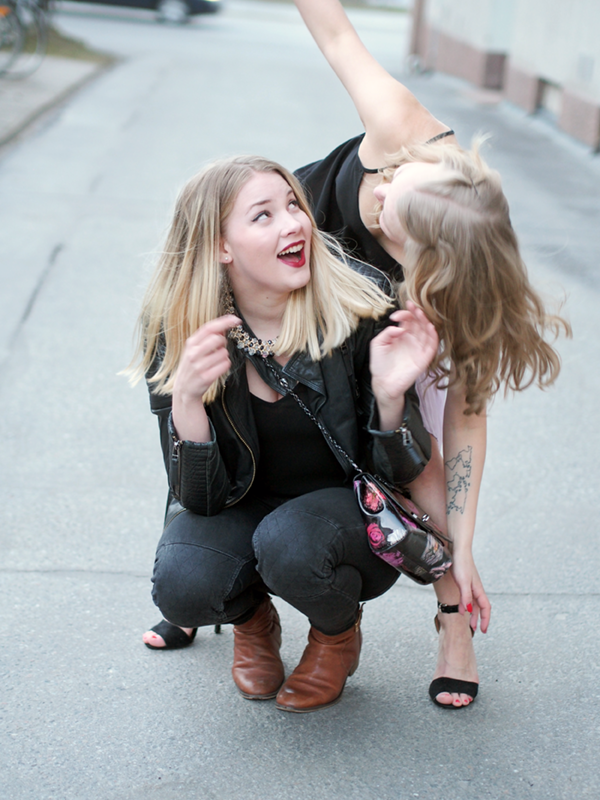 Jeans Gina Tricot, Top Zara, Leather jacket Zara, Bag Mulberry, Shoes Schuh
I only brought a pair of jeans and a few tops with me to Finland so the outfit is a bit on the boring side - this is my go-to uniform when I'm having the "I have no clothes" -episode that every girl is familiar with, and when I just want to feel comfortable.