So I realise it's been several weeks since I last posted anything...sorry about that.
I did manage to finish all of my assignments for university in time, which means that chapter in my life is now over, apart from the graduation ceremony that will take place late July. As some of you might have seen on my Instagram account (@iidahellgren) which I've been updating more religiously than this poor blog, I've been quite busy enjoying my life. After finishing all final exams and my dissertation, I celebrated with a weekend packed full of music; I went to see Arctic Monkeys play at Finsbury Park on Friday (aahh, Alex Turner and his hip movements almost killed me…), and then spent Saturday and Sunday at We Are Fstvl. Needless to say it was quite an epic weekend, and a memorable ending to my degree. This past weekend I also got to see Snoop Dogg aka Snoop Lion performing some of his biggest tunes from his 20 years in the business. Again, epic. I also attended Field Day this weekend and cannot believe how perfect the weather was! It's London, it's supposed to rain on your parade everytime something exciting happens outdoors. But no, this time the weather was more perfect than anyone could have expected, not to mention the amazing artist, and my amazing Field Day company (#love). And when you add the smaller gigs around London, which have been just as good, it hasn't really left me any time to update the blog.
Other than enjoying the musical benefits of living in London, I've spent most of my time wondering which route to take next with my life...no biggie obviously. I realise it's going to take some time to find the path that's right for me, and even though I get the occasional 'oh-my-god-I'm-never-going-to-achieve-anything-bigger-than-I-already-have-what's-to-become-of-me-what-am-I-going-to-do-with-my-life-my-dreams-are-ridiculously-utopian' I understand that "freaking out about life" is a normal reaction with graduates around the world. Fortunately, a lot of my friends are in the same situation as me so I have no shortage of peer support.
Anyway, that's enough of explaining why I've been AWAL for a while! I promise I'll try to keep the blog more up to date from now on.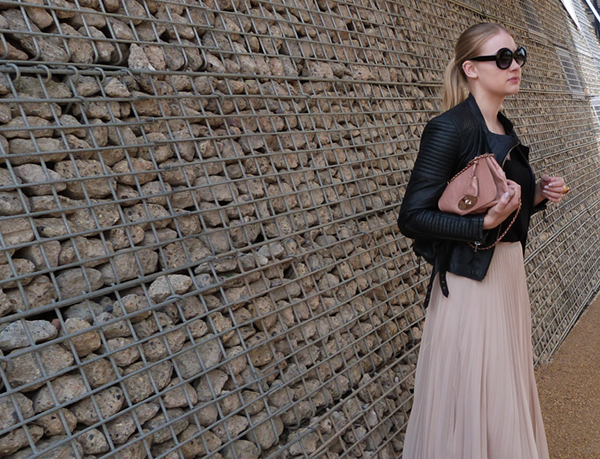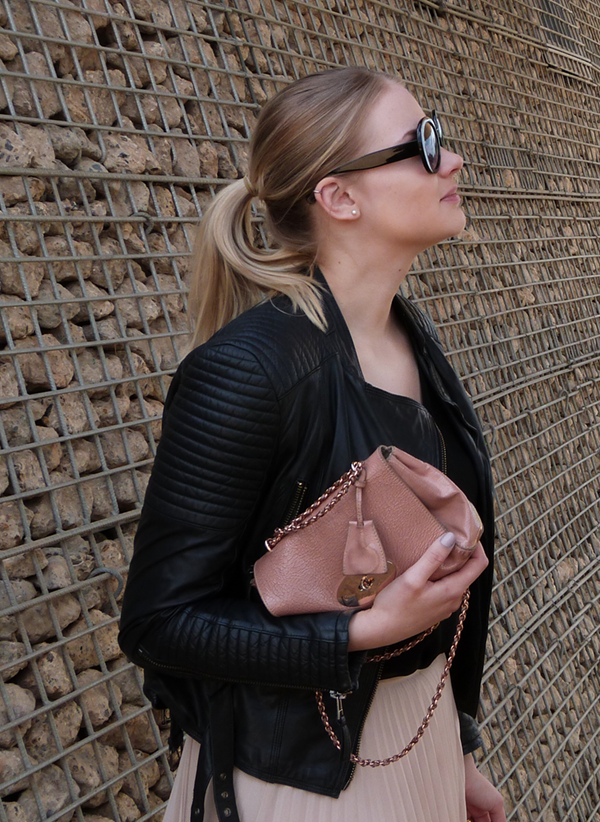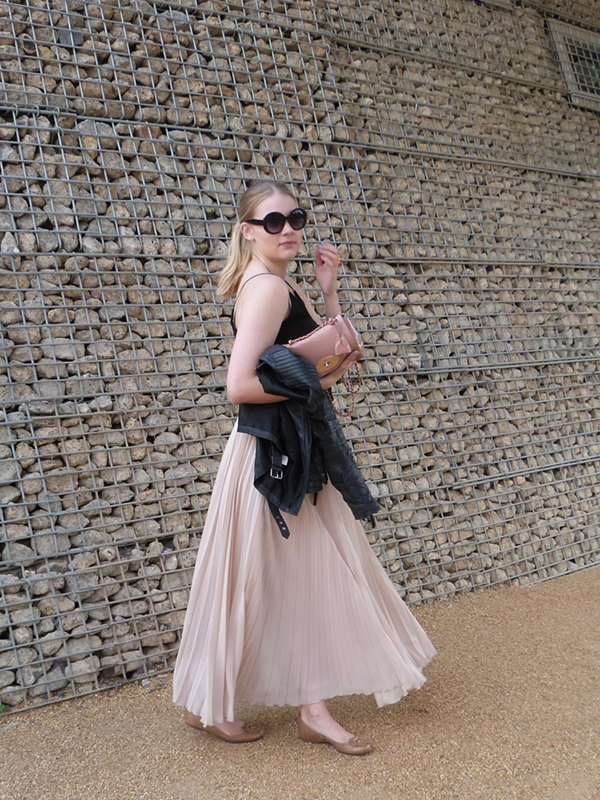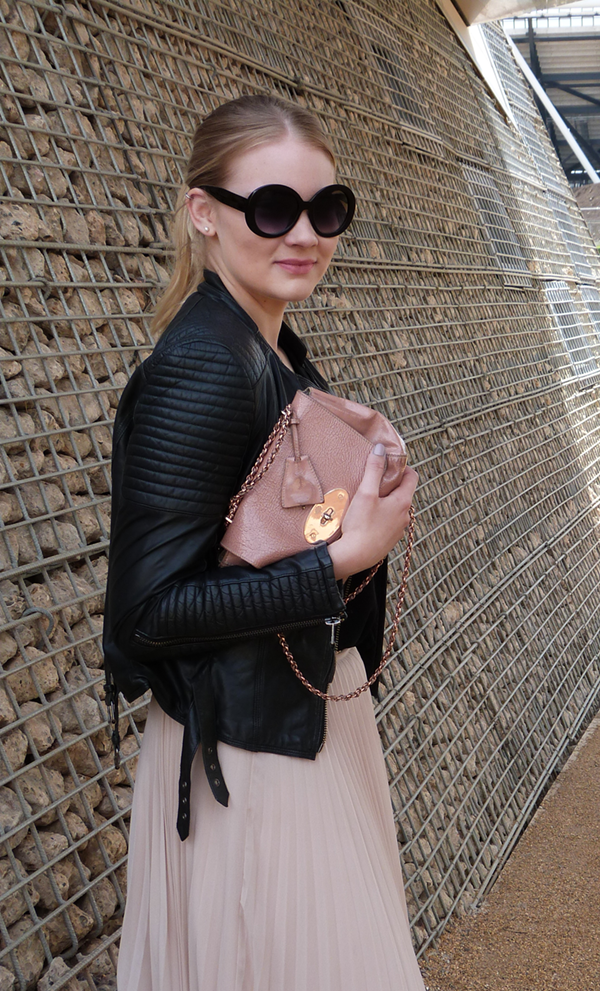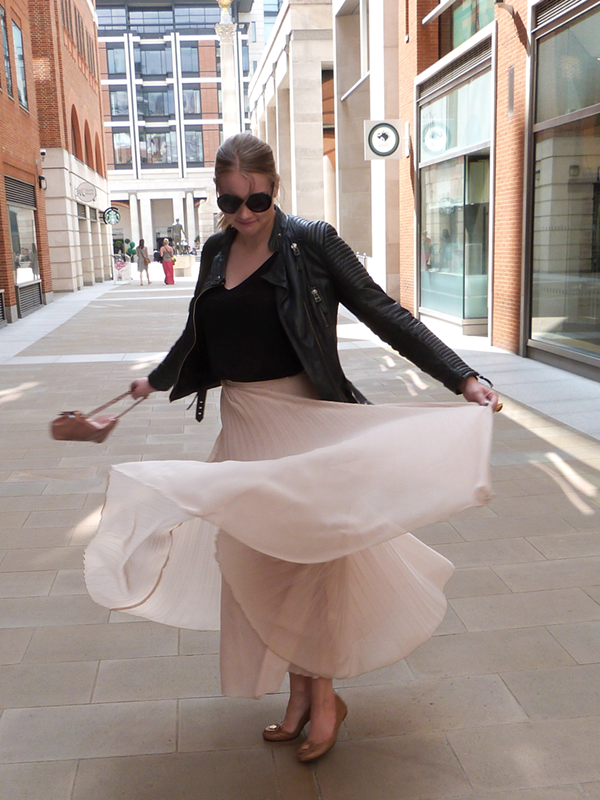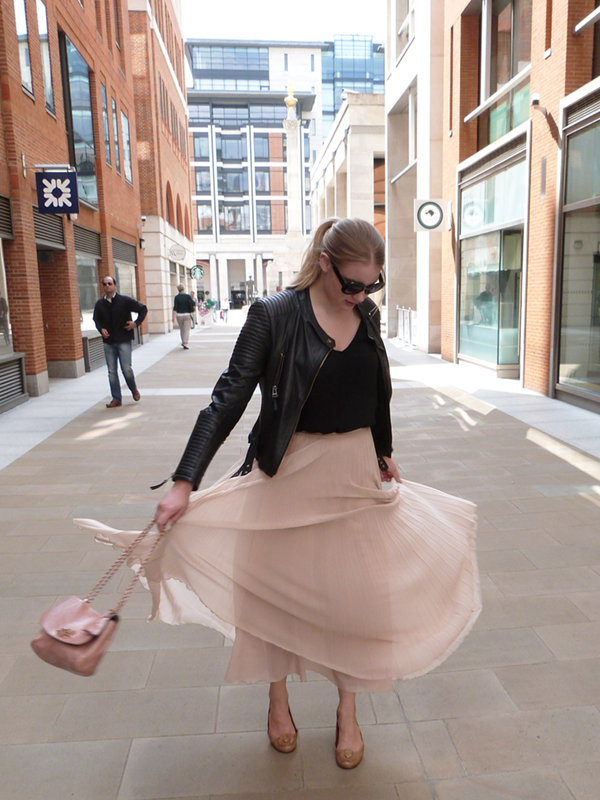 Maxi skirt Zara/ Leather jacket Zara/ Top Zara/ Sunnies Primark/ Bag Mulberry/ Flats Tory Burch