Finland, where is the snow?
I booked a week's trip to the fatherland specifically in November and NOT October because I wanted to see snow. Waking up to crisp winter air, sipping hot cocoa by the fire while watching a snow storm rage on outside, slipping on icy pavements and trying to convince yourself and everyone who saw you fall that you're quite all right and in fact the fall didn't hurt one bit, when in reality your bum cheek is left with an aching bruise the size of Switzerland and you just want to cry mommy simultaneously wishing you would have chosen a more practical shoe for today and hoping your clothes didn't suffer any damages...You can imagine my disappointed face when I landed in Helsinki and saw what appeared to be one third of a centimeter of snow on the ground. Really Finland, really? As much as I love Finland I feel like I've been monumentally let down. Anyway, I had a little stroll inside my winter wardrobe and found this amazing coat from
&Other Stories
I found last year but didn't have time to get many uses out of it. I've yet to find a perfect winter coat for this season but maybe now I won't need to. Although given my addiciton to all things coat, we all know I will.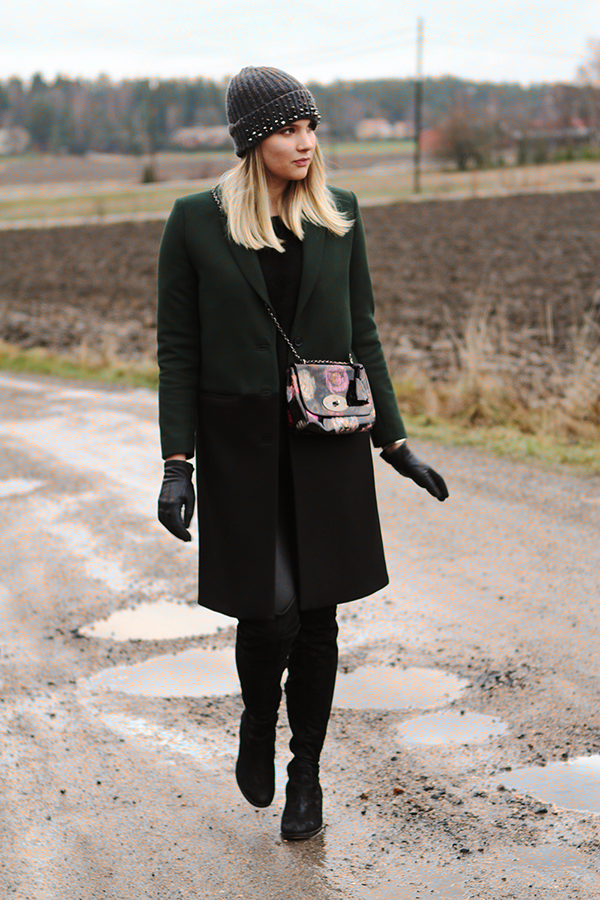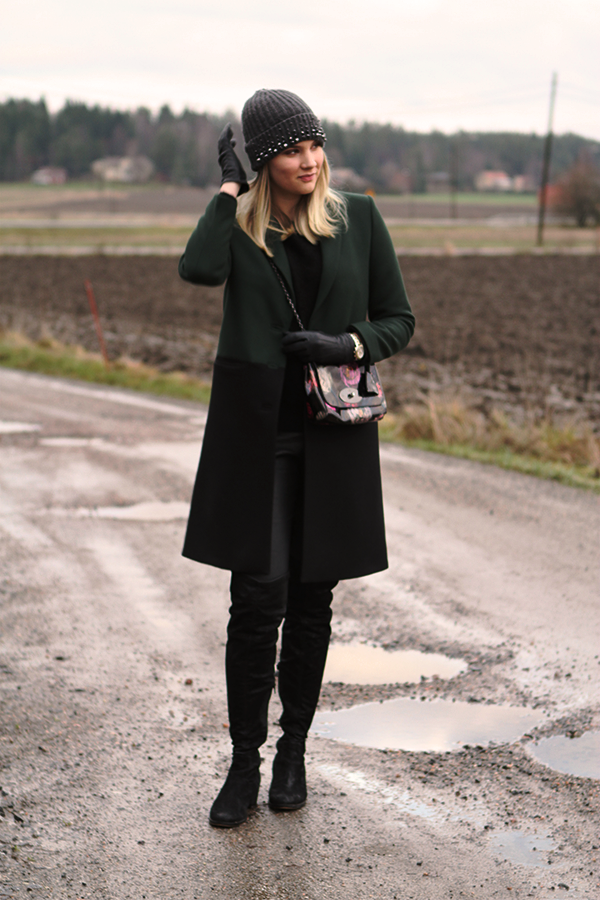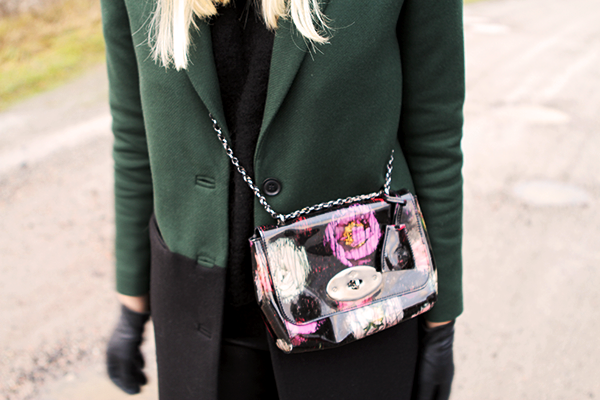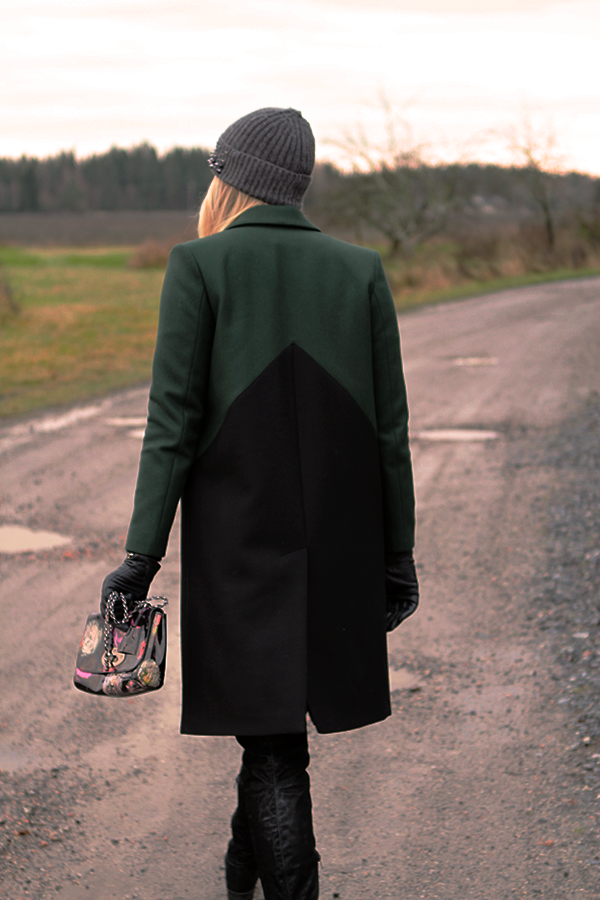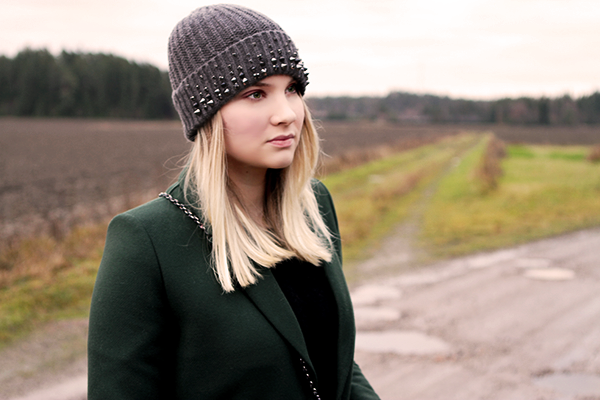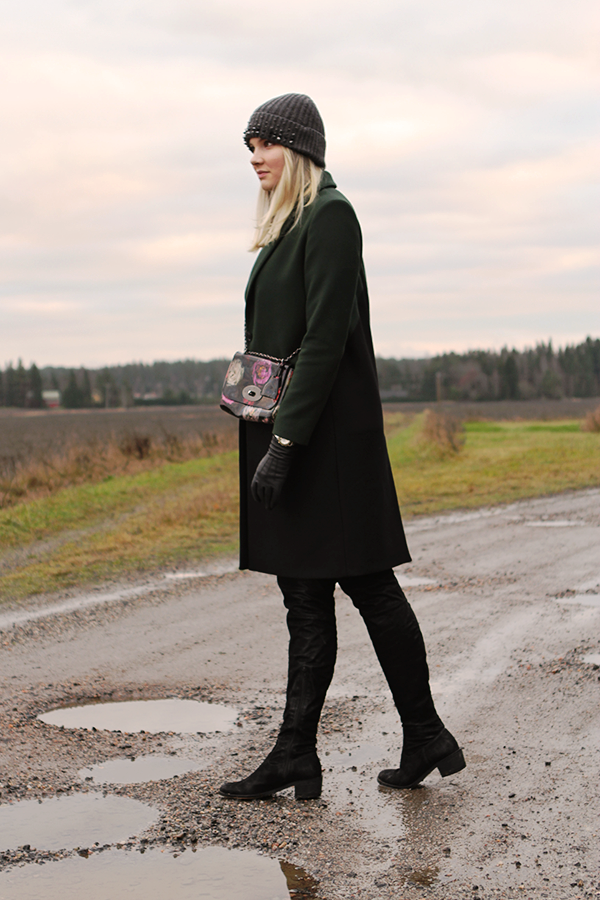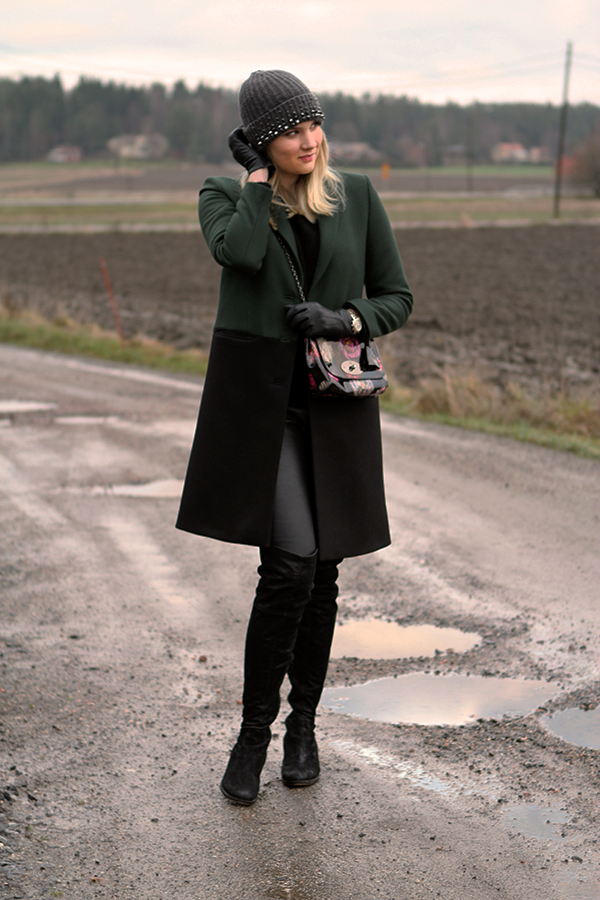 Coat &Other Stories, Beania AllSaints, Boots Aldo, Leather leggings By Malene Birger, Jumper By Malene Birger, Bag Mulberry
Get this look for $81+ on Lookastic: Black Coat, Grey Beanie, Black Leather Leggings, Black Leather Gloves, Black Suede Boots, Multi colored Crossbody Bag, and Black Mohair Oversized Sweater