Bbbbrrr grrreeetings from the freezing Finland, and by freezing I mean Frozen to the extent that I felt a compelling reflex to start singing 'Let It Go' out loud as soon as I stepped out of the airplane this weekend.
I adore this electric blue wool peplum jacket from
Ted Baker
I found last winter but didn't get that many uses out of it because London weather got very warm early on. I think. Or it might have been that I was finishing my last year of uni so I don't remember, my head was filled with sheer panic and information. ANYHOO, this year I'm going yay-yay cold weather yay, and seems like Ted Baker are doing
a similar style in the same colour this year
again. To balance the almost-blinding-your-corneas-brightness of the jacket I choose to calm it down with various neutral tones like grey, camel and black. Also, you can catch glimpses of my beautiful hometown as the backdrop to these chilly photos!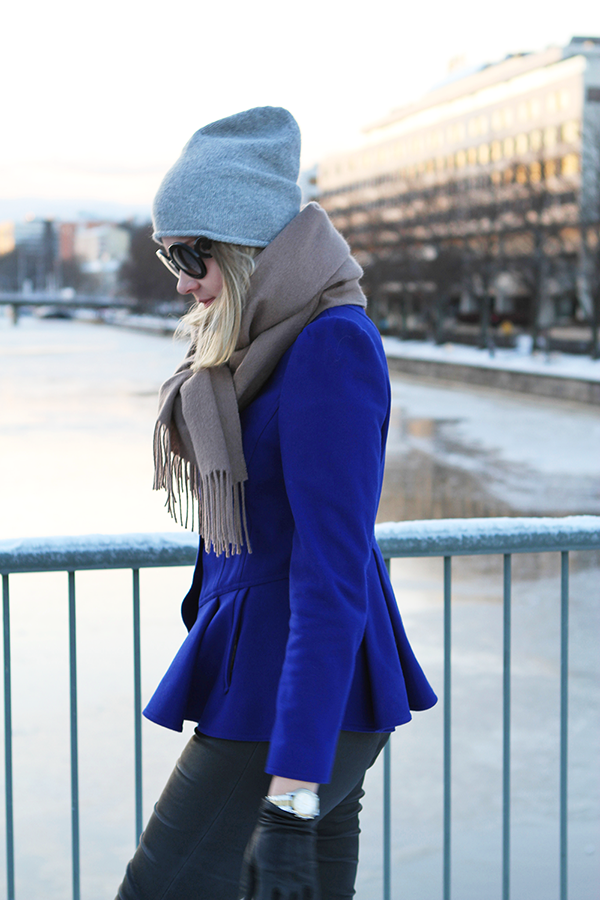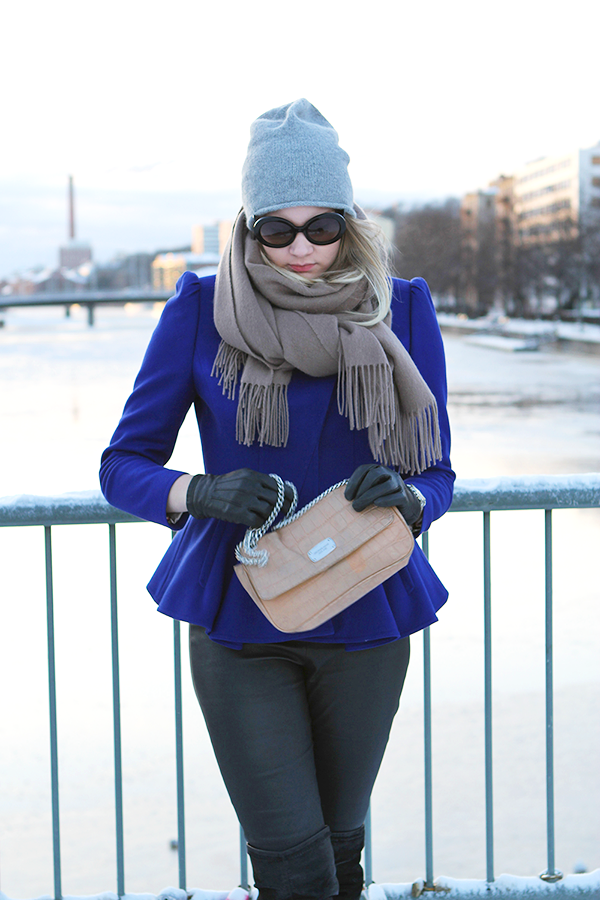 Jacket Ted Baker, Sunglasses Prada, Scarf American Vintage, Leather leggings By Malene Birger, Beanie H&M, Bag Michael Kors

Get this look for $102+ on Lookastic: Blue Coat, Grey Beanie, Black Sunglasses, Beige Clutch, Black Leather Gloves, Black Leather Leggings, and Black Leather Over The Knee Boots