Sometimes the going gets tough. Sometimes things don't work out the way you wanted them to. Sometimes you just can't catch a break. Sometimes you don't get the job you wanted and you know you deserved. Sometimes your boat just doesn't float. Sometimes you didn't get enough sleep because you are completely hooked on reading
Game of Thrones
until 3am, gasping for air every time some of the main characters die even though you already know this because you've religiously watched the TV series. The morning after you're face tells you you've messed with the wrong girl because no matter what you do, no amount of eye make up is going to save you or help you look refreshed and awake. There's nothing to be done. The game is over. Dunzo. Finito...
...Until you come to your senses and rediscover
that
red lipstick. And in that moment, when your eyes meet, you know you've been saved because ladies, there's nothing that a girl can't do when wearing her perfect shade of red lipstick. My face this morning was the very description of tired; dull complexion, dark and baggy under eyes, even my eyebrows seemed out of energy. On days like these the best pick me up I've discovered is one or two shades of red. Literally everyone looks amazing in red lipstick – the trick is to find the one that suits your skin tone (warm or cold undertones), your eyes, and overall colouring. A painted lip acts as a focal point on your face, drawing unwanted attention away from droopy eyelids to your mouth, giving you the needed confidence boost and an undisputed reason to smile :)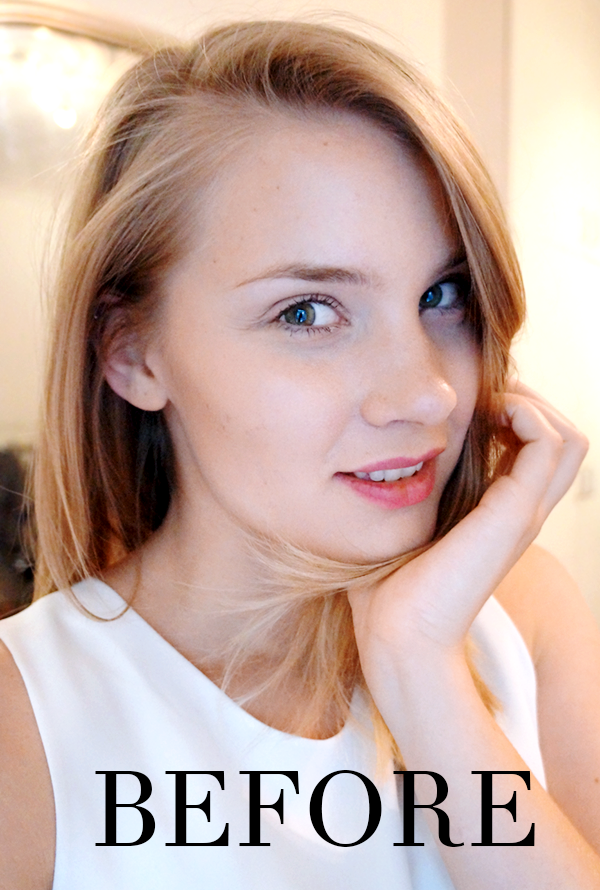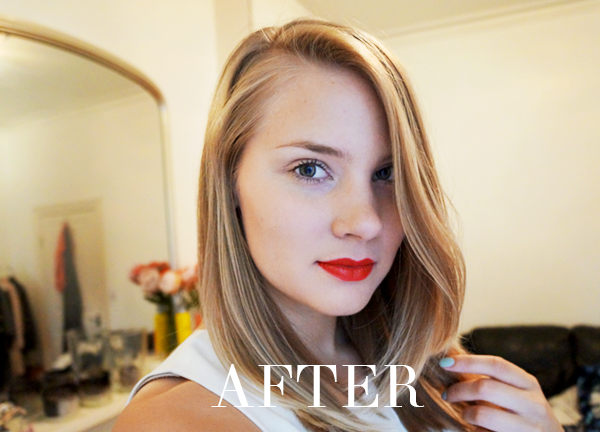 The shade I'm wearing here is called
Valentine 12
by
Rimmel London
from their
Lasting Colour
collection. You can find it online
here
but a trip down to the store is always a good idea so someone can check for the right shade that best suits your face.