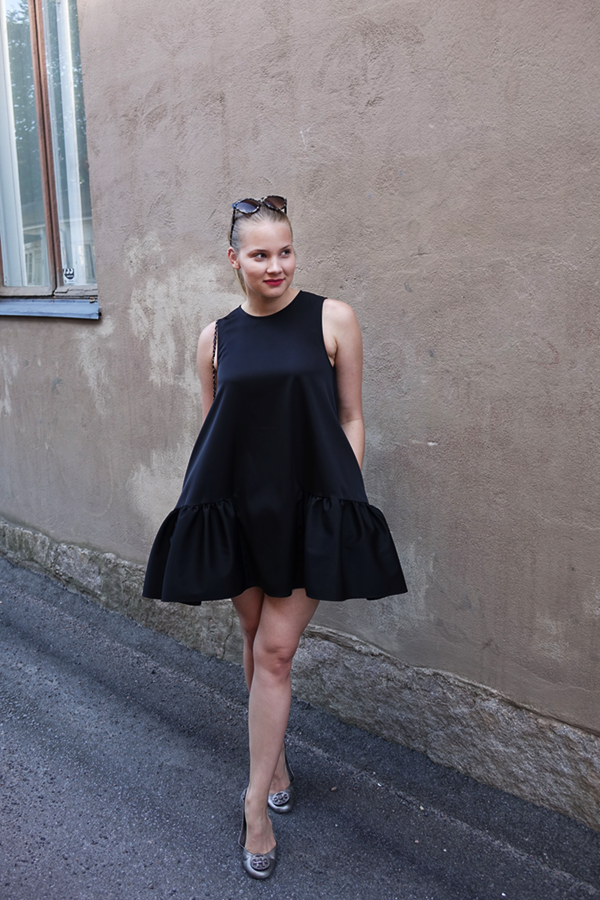 Greetings from sunny Finland. My boyfriend and I have been very happy bunnies on our almost-a-week-long-holiday in my hometown Turku for the past week. Everyone keeps telling us how lucky we got with the weather, apparently it's generally been a bit poo this summer, but for the length of our stay it's been extremely sunny, warm, and just overall lovely. This is what I remember Finnish summers to have been like when I was young (read: 4 years ago). We've been catered by my parents at our family home, we've been cruising on boats, attempting to row a boat (succeeding in rowing a boat in a circle in the middle of a lake), drinking, meeting up with my lovely friends, family, introducing my inexperienced boyfriend to the wonders of sauna (the proper way!), day tripping it up in Helsinki, blueberry picking, and experiencing all the wonderful things Finland has to offer. I'm so sad I can't stay for longer than a week this time, would have preferred to have stayed for at least two weeks so I could have made it to my friend's wedding, Flow festival and horseback riding caravans on the beach to name a few things. But duty calls, and we'll have plenty of fun things to do in London as well thankfully.
I love how sometimes the most inexpensive things can look like they cost 10 times the actual value, like this dress here. I bought it from H&M this winter, for £30 pounds, or something ridiculous like that, and it could easily pass for something you find from upper high street brands like Tara Jarmon, whose collections are filled with beautiful dresses like this one. Paired with ballet flats, cat-eye sunnies and red lipstick, the look has a subtle, modern Audrey Hepburn feeling to it, which is obviously boom. Also really excited to hear new stuff coming from
IYES
who just released tehir new EP titled "Part One". Much love.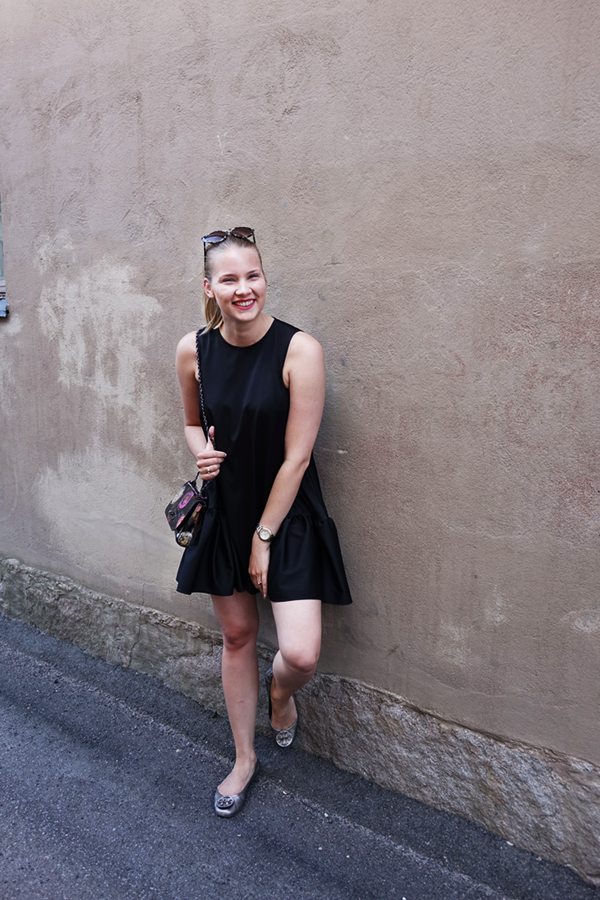 GET THE LOOK
Dress // H&M
Sunnies // By Malene Birger
Bag // Mulberry
Ballet Flats // Tory Burch