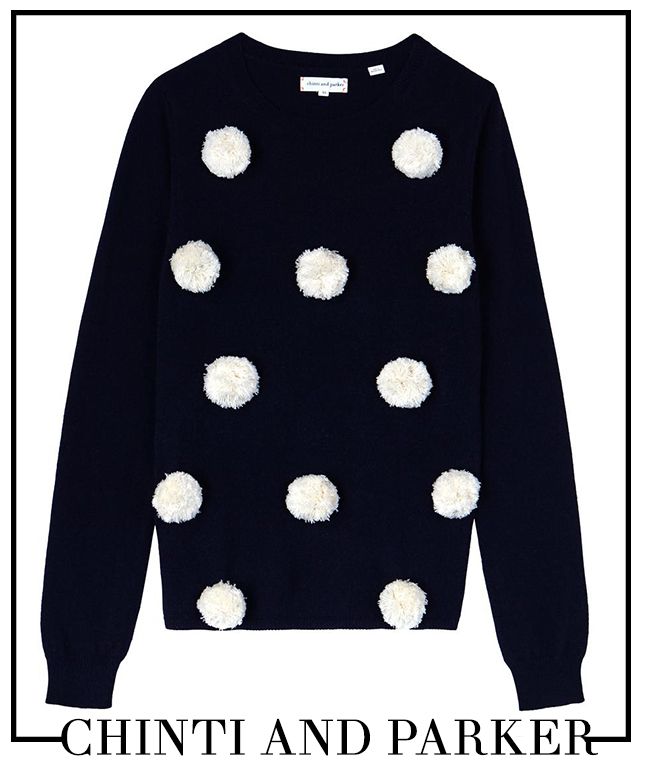 I saaid!...BRRR, it's cold in here, there must be some cold-AF-particles in the at-mos-phere! I saaid!...BRRR, it's cold in here, it must be the winter in the at-mos-phere! I saaid!...oh e oh e oh (look at this beautiful pompom jumper), nice nice nice. Slow it down! Oh e oh e oh (it's so cute!), nice nice nice. Here we go!
Now if you didn't get
any
of that, I suggest you get outta ma blahg right now, fire up your illegal/legal streaming service to watch "Bring It On", and then come up back to this post so you can fully appreciate it. I'm sure all 90's kids know what I'm talking about, but to all my 00's out there, seriously do yourselves a favour and watch it. Anyway, I was dropping some lines because
damn girl
it's got cold all of a sudden! I feel like in the past few days Queen Elsa has been having some trouble controlling her powers again because it's been freeziing! As a fully functional human being, my natural reaction was to go online and find a cure to the cold: a jumper. I am a firm believer in knitwear, and investing in good quality yarns is 100% worth the splurge. In the theme of how I started this post, I think it's quite fitting that today's Monday Must Have is this seriously cute and warm looking
Pom Pom Cashmere Jumper
from Chinti and Parker. Cuteness and warmness levels just brought it.