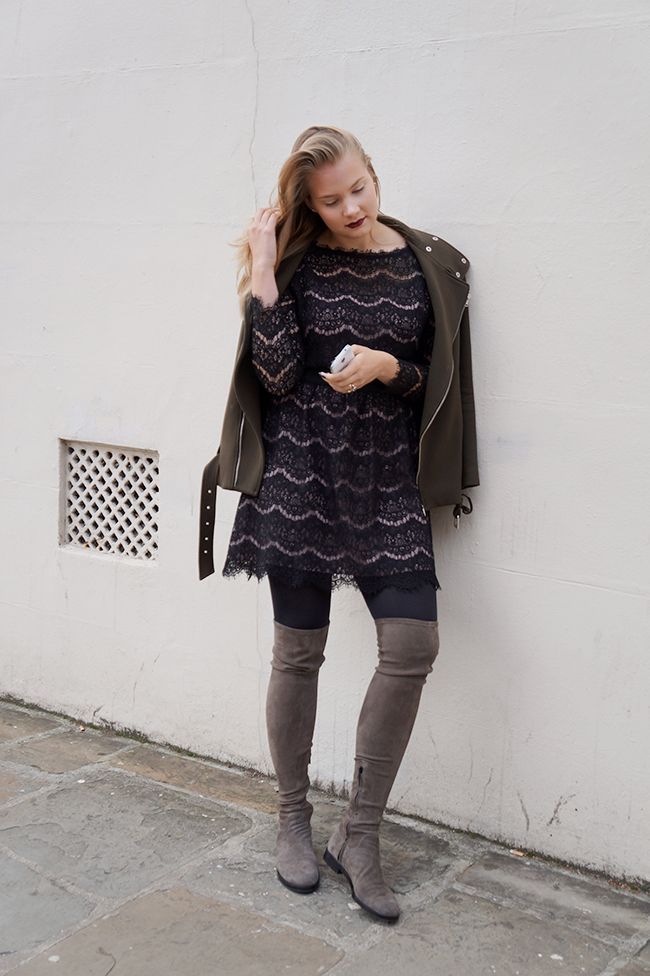 So. Here we are again, an outfit post for the first time in aaaageees. Sorry about that guys, I do try to get more things up here on the blog but juggling a busy Life-WorkLife-GeneralLife-SocialLife-VirtualLife-BloggerLife-LonetimeLife-EventsImustAttendLife-TheListNeverEndsLife, it's hard to fit in a session with a camera and preferably a camera man, especially now that we're approaching the darkest time of the year and the sun seems non-existent above the grey London sky. Boo-crippidy-hoo. Anyhoo, huge thanks to my wonderful colleagues Lauren and Elizabeth for sacrificing part of your days to make these outfit photos HAPPEN.
I love this lace dress. It's super feminine, flattering and adds a bit of drama. AND, it's perfect for 9-to-5 dressing, exhibit A being that I wore it to work as seen above/below, but I also wore it to a friend's wedding last weekend for the cocktail hour. It's by a Danish brand called
Style Butler
who I originally discovered through a good friend back in Finland, but this one was an absolute find at
TK Maxx
. They are another firm favourite of mind, shopping at TK Maxx is like going to a vintage shop or a charity shop; you never know what treasures you're going to find. I guess it's the thrill of the hunt that makes me so addicted to their stores! Latest spot in a TK Maxx was the highly-coveted Falabella bag by Stella McCartney, at a fraction of the RRP. Yeah, they're literally that good. Luckily if you're not able to visit an actual store, they also have a web shop
here
.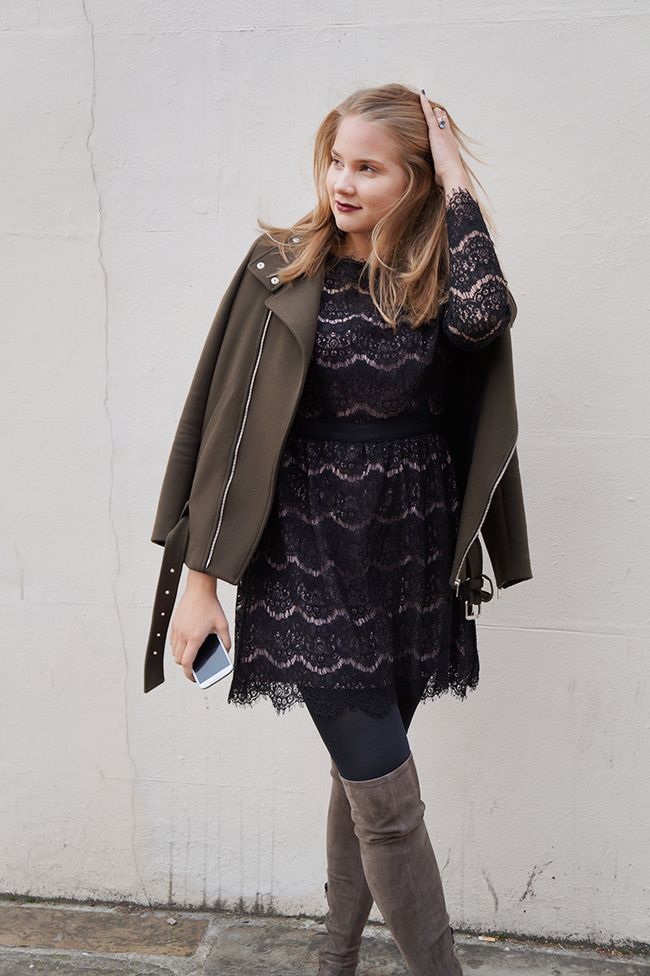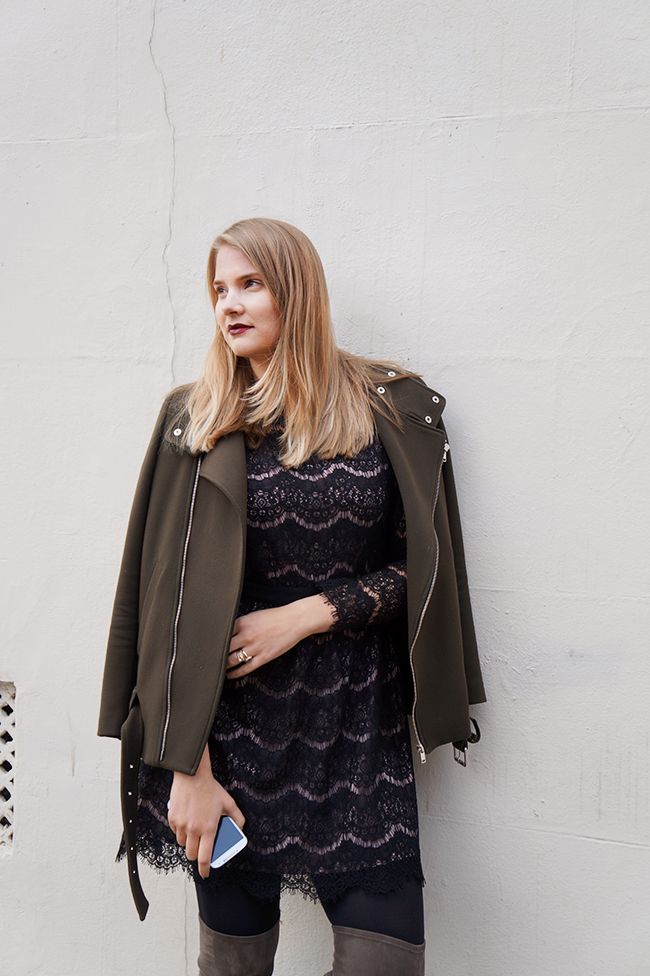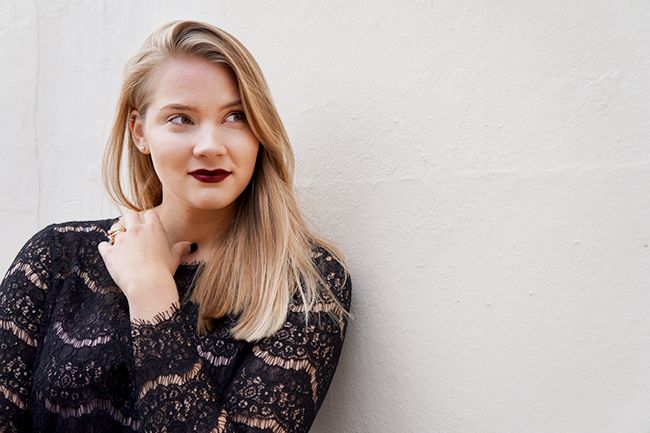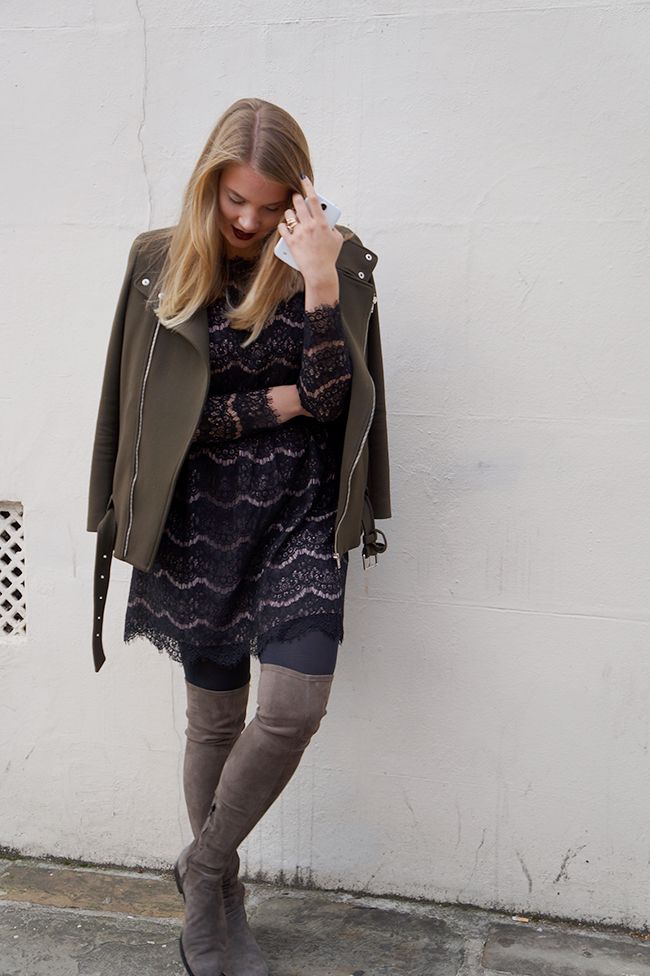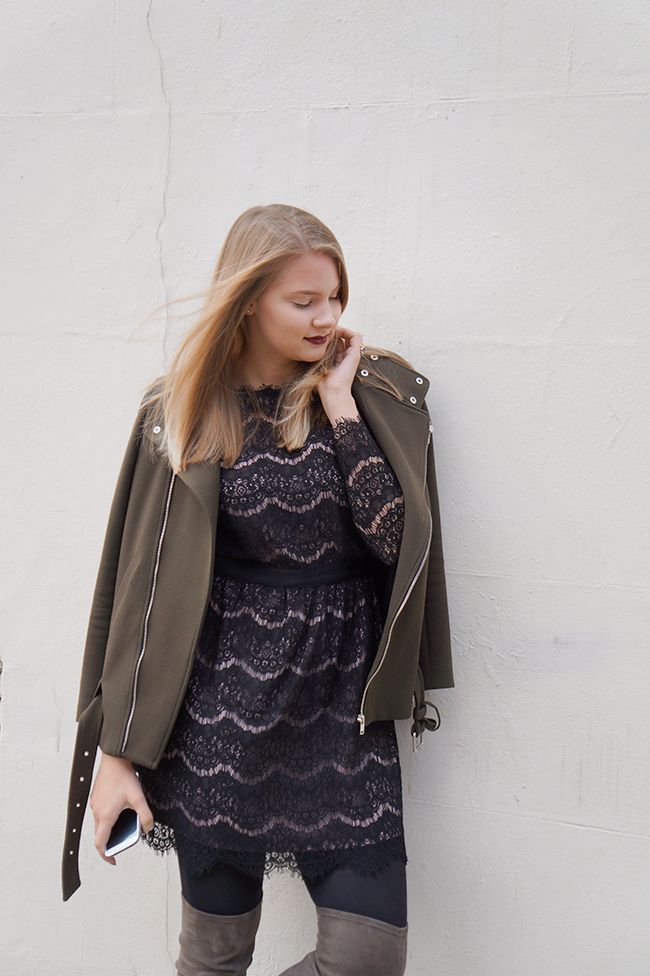 GET THE LOOK
Lace Dress // Style Butler (similar from AngelEye here)
Over the Knee Boots // &Other Stories (similar from Stuart Weitzman here)
Coat // Zara