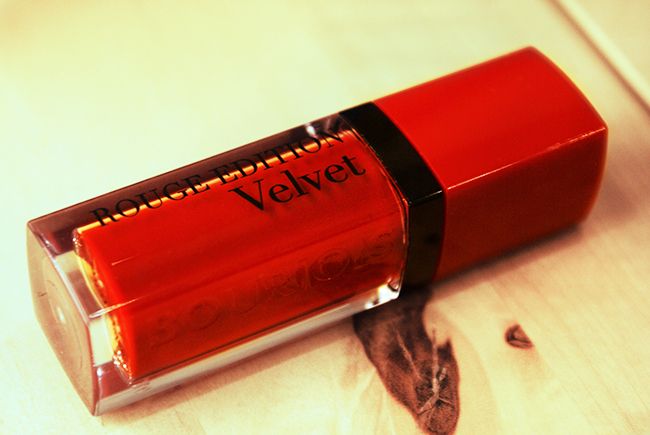 Hello everyone, my name is Iida and I'm a lipstickoholic. In the winter when the very last drops of sunshine leave my face I become obsessed with red lips. Red wine, plum, burgundy, fuschia - all the reds. I find red lips just so incredibly beautiful against pale skin. In the UK the make up selection at drugstores is amazing, so lately I've been buying a lot from
Bourjois Cosmetics
; first the
Colour Boost Lip Crayon
, which I LOVE and posted on my Instagram, and this week I got this
Rouge Edition Velvet Lipstick
. I find it's more a lipstain than a lipstick, and it's perfectly velvety. I got mine in the T15 shade, which is a rich, sassy red.
As with any lipstick, I start by applying a lip balm to moisturise and protect my lips. My favourite of late has been the
EOS lipbalm
in Coconut Milk. Even though the Bourjois lipstick advertises to have a "non-drying formula", I'd rather be safe than sorry. Little extra moisture never hurt nobody.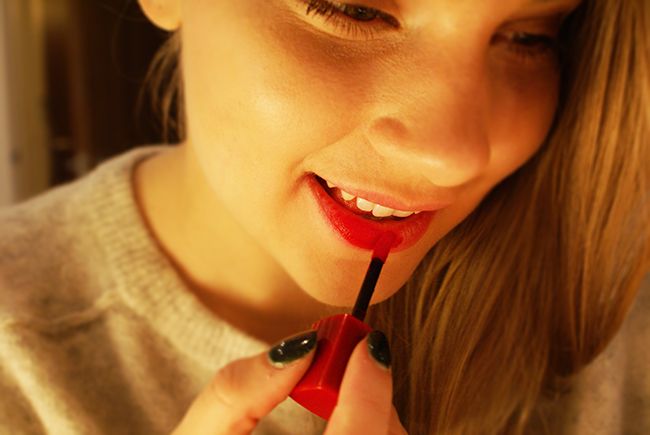 The applicator seems more like a lipgloss than a stick but it works really well. I was a bit nervous for the first stroke as the consistency looks quite dense in the bottle, but actually when you apply it the rouge flows really smoothly on the lips. The tip is small enough to access the corners of the mouth, and the applicator helps you to make clean & clear lines. Although I should note, if you do stray and get it anywhere else than were you meant to, wipe it off ASAP as this product stiiiiicks like glue. I never go over the natural line of my lips to make them appear bigger (King Kylie style) but with this product I went slightly over the curve as I think this is perfect for a sassy, slightly exaggerated pout!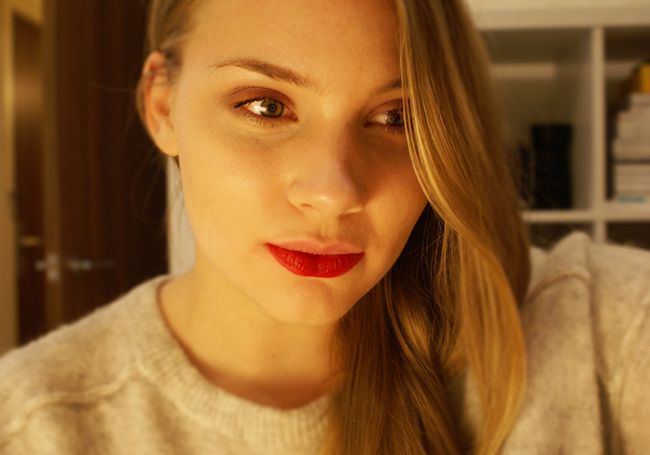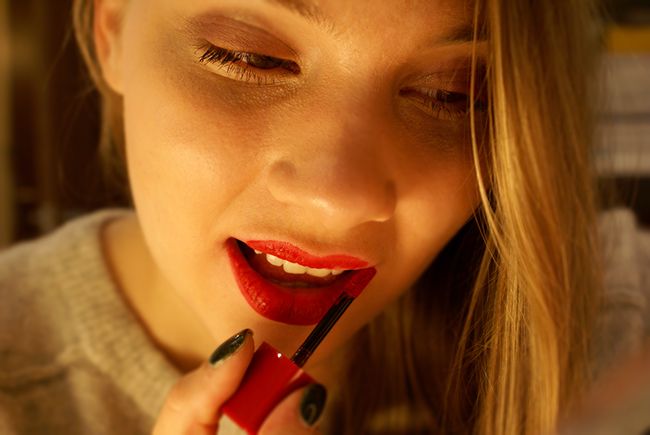 I'd recommend painting your full lips first with light layer, and then building up to get the intensity you want. The light base layer will stay in place whole day and you can do occasional touch ups if you feel the need. In general I was really impressed with how well the colour lasted, even after food and multiple drinks it was still mostly in place. This is such a winner.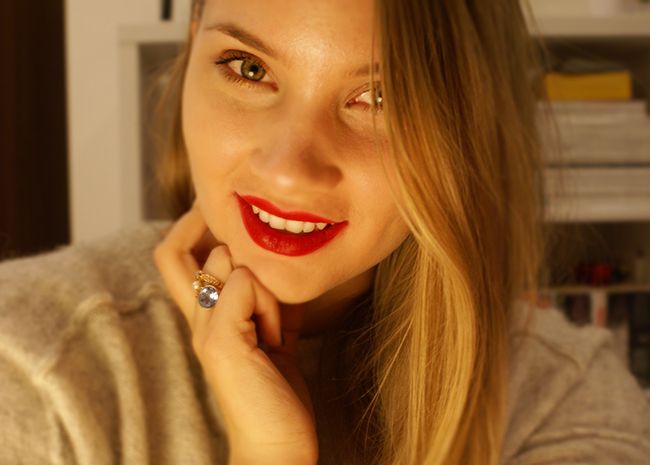 Shop Bourjois Rouge Edition Velvet Lipstick here // here // and here